Aluminum slatwall displays offer great-looking stability and multiple design and finish options. The versatility provided by our range of slat spacing lets you efficiently maximize product displays.
Get Noticed
Increase your products' perception. Megawall's quality materials and clean finish are the perfect backdrop to let your product shine.
Hang Out
The strength of Megawall means you can hang, stack and display more products in more configurations.
No Hassle
High durability and flexibility meet your changing display needs effortlessly. Megawall is easy to clean and maintain.
Improve the buyer experience and increase conversion rates in your retail store with help from the Megawall Aluminum Slatwall System. Featuring sections that interlock to create uniform wall and display areas, our aluminum slatwall system highlights your products while helping you keep track of inventory. Capable of holding over 50 lb. per linear foot, our system is more durable than medium-density fiberboard (MDF) slatwall with aluminum inserts, providing reliable strength from season to season. Choose from raw, anodized and powder-coated finishes and custom designs to complement your retail space.
High-end, polished appearance
Hidden fastener (1″, 1 1/2″, and 3″)
Flat back (1″ , 1 1/2″ , and 1 3/8″)
2-sided available (1″ and 2″)
Holds over 50 lbs per lineal foot
Simple installation
Raw, anodized or powdercoated
Make An Impact With Standard And Custom Design Choices
Establishing a uniform look in your store will highlight your merchandise, making for a cohesive buying experience. Create a polished, high-end appearance with the Megawall Aluminum Slatwall System. Start with custom lengths and colors, and finish each display with corresponding edge and corner trims. In addition to our standard colors ? Raw Mill, Black, Clear Anodize and White ? custom, powder-coated finishes are also available to match or enhance your retail environment.
Build A Stunning Display, Season After Season
Made from over 50% recycled content, the Megawall Aluminum Slatwall System is LEED-certified and meets fire codes for greater peace of mind. Plus, the slatwall is easy to clean, eliminating dust and formaldehyde issues for lasting beauty.
With a range of slat spacing options, from 1? to 3?, our aluminum slatwall system gives your store the flexibility it needs to successfully display an array of products, from seasonal merchandise to year-round mainstays. Hidden fasteners ? available in 1?, 1-1/2? and 3? sizes ? provide the slatwall with a seamless appearance for up to 8? sections, so you can beautifully highlight your inventory without any distracting hardware.
Find The Best Slatwall System For Your Retail Space
Whether you?re looking for simple aluminum slatwall to blend in with other fixtures in your shop or you?re searching for a display system that?s intended to attract notice, you?ll enjoy the plethora of options afforded by Megawall. Fill out our online form or give us a call, so our experts can answer any questions you may have about our high-quality retail store display systems. You can also request samples and a personalized quote in order to make a well-informed purchasing decision.
Product Information
1" O/C
1 3/8"
1 1/2" O/C
2" O/C
3" O/C
1" O/C
Available styles:
Flat Back A10-1S-96
Hidden Fastener AHF-1-96
Double Sided A10-2S-96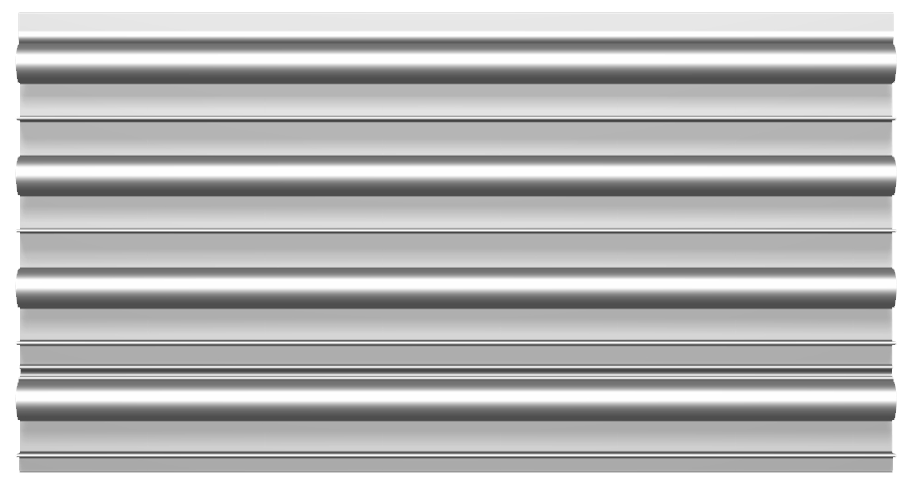 1 1/2" O/C
Available styles:
Flat Back A15-1S-96
Hidden Fastener AHF-15-96
"We have projects with very tight deadlines and MegaWall helps us meet the challenges and still maintain excellent quality."
"MegaWall offers excellent solutions to challenging aspects of our projects. The team is creative and willing to help."
"The Megawall slatwall that adorns our office at Creative Studio Promotions is a focal point for all who enter. The unique texture of the slatwall creates a professional yet stylish element on which we can display our branded merchandise. This upscale treatment makes for a better impression ? every time."
Menda Wright, Co-Owner of Creative Studio Promotions