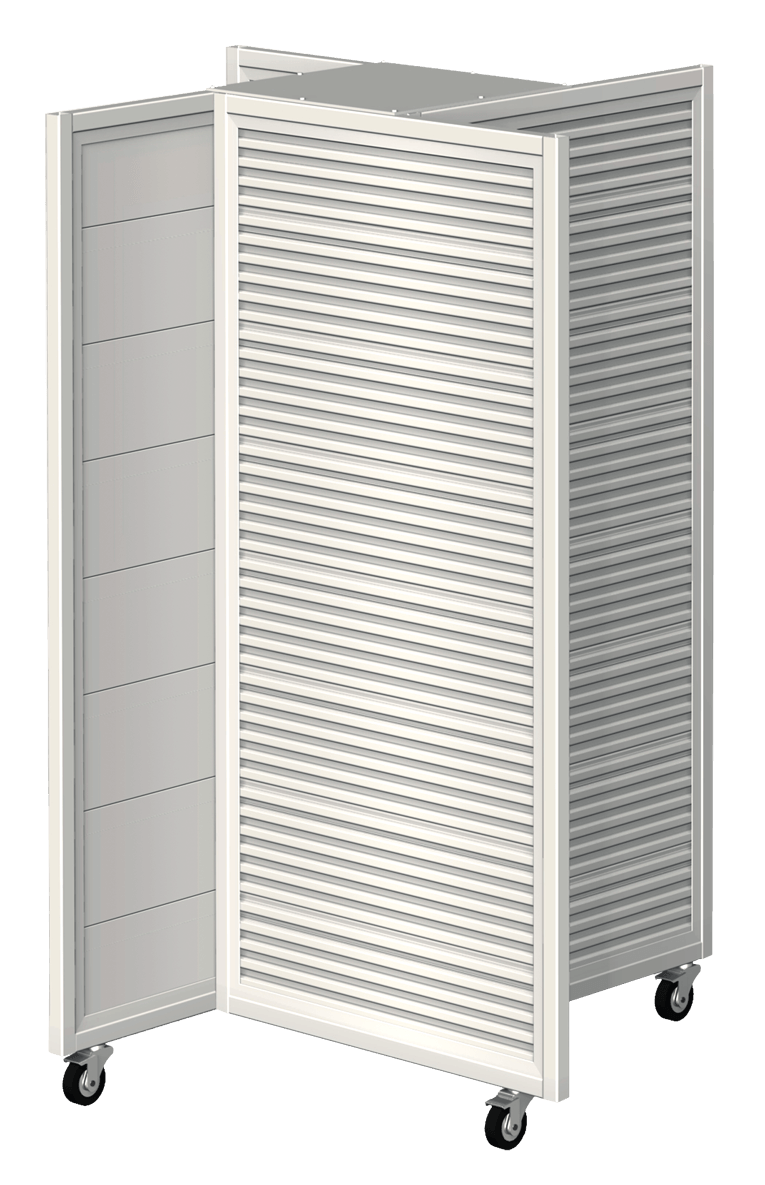 Pinwheel Product Display
While some floor displays use up a lot of space, the Megawall Pinwheel fixture offers plenty of product surface without the added bulk. Its vertical shape boasts four different walls, making it viewable from all angles. Each wall is also slatted, so it can be used with most types of pegs, hooks and brackets. Plus, mounted casters make it easy to maneuver the pinwheel around the store to achieve optimal product placement.
Product Specifications
Dimensions
54"H x 42"W x 42"L
Shipping
Ships knocked down
Steel Finishes
White, Galvanized, Candy Apple Red, Candy Apple Blue, Swirl, Dove Gray, Black, Beige, Platinum, Clear On Steel, Clear On Brushed
Aluminum Finishes
White, Anodized
Retail-Friendly Design
In high-traffic retail environments, displays and stands see a lot of wear and tear. That's why this pinwheel tower is made from your choice of extremely durable steel or aluminum materials. Both metal types require minimal maintenance, making it easy for employees to set beautiful displays season after season. And since its four vertical surfaces don't take up much space, the pinwheel tower is the perfect addition in tight, compact areas.
Attractive Finishes
Say goodbye to damaged, antiquated display towers. At Megawall, you get to customize any pinwheel unit with either a standard color or a premium finish. Opt for a bold red or blue color to make it stand apart from the rest, or go with a sleek black or gray for a more high-end appearance.
| Part # | Dimensions |
| --- | --- |
| | 42" W. X 42" L. X 54" H. |
Want to know more about Megawall's customizable features?
Whether you're prepared to place your order or simply searching for more information, be sure to get in touch with us via online form or by phone at 800-948-2736
Contact Us